2011 Annual Beaver Lake Cleanup
In: Events
18
Sep
2011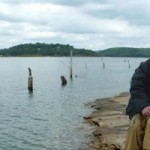 Come one, come all , and help keep Beaver Lake beautiful!
2011 Annual Beaver Lake Cleanup Day is Scheduled for Saturday Sept. 24th.
EVENT DESCRIPTION
Annual Beaver Lake Cleanup Day
SCHEDULE OF ACTIVITIES
 7:30am to 8:00am – Registration
Volunteers check-in beginning at 7:30am at the launch ramp at one of the following parks:
Dam Site Lake Launch Ramp
Hickory Creek Park
Prairie Creek Park
Rocky Branch Day Use Area Park
Supplies and arm bands will be distributed at check-in. The cleanup begins at 8:00am.
8:00am to 11:30am – Cleanup
Volunteers will be directed to areas of the parks and shorelines that need to be cleaned. Volunteer boaters will be available to trasport participants to areas not accessible by road.
Volunteers will remove all accessible debris from along the shoreline and inside the parks.
Do not dig up items or attempt to bring in tires or large chunks of Styrofoam. Instead, please make a note of the location of these items so that Park Rangers may remove them in a safe manner
 12:00pm to 2:00pm – Lunch and Festivities
Lunch will be served to volunteers around noon at the Prairie Creek Park Grand Shelter. You must show your arm band that you will be given at check-in!
A local musical group will provide entertainment during lunch.
The "Most Unusual Find" contest winner will be announced during lunch.
Volunteers will be entered into a door prize drawing to be held following lunch.
For more information, please call Ranger Alan Bland with the U.S. Army Corps of Engineers at (479) 636-1210 X2205.