First of FLW Tour's new Majors will now be on Beaver Lake in Walmart's backyard
FLW Outdoors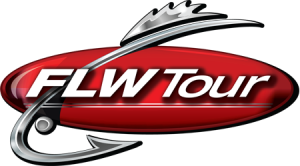 announced that Beaver Lake has been added to the 2011 Walmart FLW Tour schedule. The Walmart Open, which will be held March 3-6 in Rogers, Ark., will begin the 2011 FLW Tour Majors season.
"It is only fitting that we begin our first Walmart FLW Tour Major of 2011 at Beaver Lake," said Trisha Blake, President of FLW Outdoors Marketing Division. "We could not be more excited to once again return to one of the greatest host cities in the country and home to Walmart Headquarters. Northwest Arkansas has some of the greatest fishing fans in America and we plan to put on the biggest and best event the area has ever seen. We look forward to bringing the Walmart FLW Tour to Beaver Lake for years to come."
Beaver Lake has played an instrumental role in the growth of FLW Outdoors with the Walmart Open being held there 12 of the past 13 years. Some of the most famous anglers in bass fishing have won the Walmart Open including Gerald Swindle, Rick Clunn, Andy Morgan, Ray Scheide, as well as Andre Moore and Clark Wendlandt, each winning it twice.
The Beaver Lake tournament replaces the event originally scheduled for Falcon Lake in Zapata, Texas.