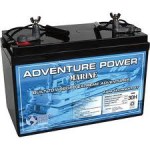 Most larger boats alternate getting their power from a genset or the yellow cord, so it's easy to overlook the batteries — but lead and acid need love, too. Fortunately, taking care of your batteries is about as simple a seagoing maintenance chore as there is, usually demanding little more than visual inspection and a quick wipedown with a rag. Ignore your batteries, though, and one day you'll turn the key and hear not your engine roaring to life, but only the slow groan of an underpowered starter motor. Read the rest of this entry »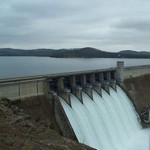 The Little Rock District of the U.S. Army Corps of Engineers reports that heavy rains are causing some of its six lakes in the White River basin to rise rapidly, especially Beaver Lake near Rogers, Table Rock Lake near Branson, Mo., and Clearwater Lake near Piedmont, Mo. Read the rest of this entry »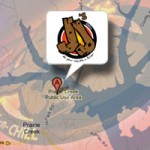 There are plenty of ways to get to the two current JJ's Grill locations in Northwest Arkansas. You can drive your car, ride a horse (not recommended), fly your helicopter (you have a helicopter?), walk, bike, motorbike, wheelbarrow, or cartwheel.
To this point, however, no JJ's location has been accessible by boat.
That will change next month with the opening of JJ's Grill on the Lake. Read the rest of this entry »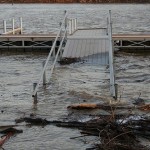 Nearly every campsite surrounding Beaver Lake is experiencing flooding Monday, and the lake level continues to rise.
Ranger Alan Bland and other rangers are currently barricading roads to prevent people from getting to flooded areas. The worst places Monday morning were: Rocky Branch, Dam Site Park, and Indian Creek. There's been a small mudslide at Lost Bridge South. Read the rest of this entry »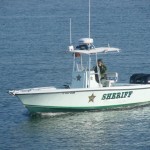 "They always have a good time out there, tie up their boats," boater Kaleb Binzant said.
It's these rowdy parties on a particular Beaver Lake cove Benton County sheriff's deputies will be cracking down on.
"They go from boat to boat and hoop and holler," boater Chip Kinion said. Read the rest of this entry »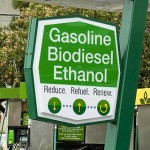 The Environmental Protection Agency waived a limitation on selling fuel that is more than 10 percent ethanol for model-year 2007 and newer cars and light trucks. The waiver applies to fuel that contains as much as 15 percent ethanol, known as E15. The decision excludes marine engines and other non-road engines, such as those on snowmobiles, lawn and garden equipment, and other small gasoline-powered engines. Marine industry groups, including the National Marine Manufacturers Association, the Marine Retailers Association of America and BoatU.S., have vigorously opposed E15. Read the rest of this entry »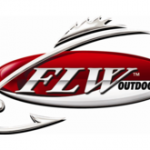 Walmart FLW's second tournament of season marks return to Northwest Arkansas.
The Walmart FLW Tour on Beaver Lake will visit Rogers on March 3-6 for the second tournament of the season. Hosted by the Rogers Convention and Visitors Bureau, the tournament will feature as many as 320 top bass anglers casting for top awards up to $125,000 cash in the Pro Division and up to $25,000 cash in the Co-angler Division. Read the rest of this entry »
The Army Corps of Engineers at Beaver Lake announced recently that Annual Day Use Passes for the Year 2011 are now in stock and available for purchase at the Beaver Lake Project Office at 2260 North 2nd Street in Rogers.
The passes cost $30 each, and holders of Golden Age/Access Passports or America the Beautiful Senior/Access Passes may purchase them for $15 if they present the discount pass at the time of purchase. Read the rest of this entry »
T
he 6th Annual NWA Premier Boat & Sport Expo will once again be at the Hammons Convention Center in Rogers, AR February 18-20.
Watercraft exhibited include – fishing boats, cruisers, deck boats, personal watercraft, ski boats, pontoons, yachts, kayaks and more. And this year not only can you look & buy an ATV or utility vehicle, but they've added motorcycles, go-carts and scooters again for the second year. With every ticket you get a $20 Rewards Play & 1/2 price buffet at Cherokee Casino in West Siloam Springs. Read the rest of this entry »