Corps Looking for Volunteers for Lake Cleanup
In: Uncategorized
22
Sep
2013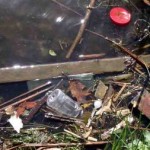 Rogers,Ark.– The Army Corps of Engineers Beaver Lake Project Office is looking for volunteers to join in and help clean up Beaver Lake during the Annual Beaver Lake Cleanup. Volunteers should check-in by 8 a.m. Saturday, Sept. 28 at Prairie Creek, Hickory Creek, Rocky Branch, Lost Bridge North or Dam Site Lake parks.
Trash bags will be furnished to all participants at each check-in station but please bring your own gloves. The cleanup will take place from 8 a.m. to 11 a.m.
Lunch, of hot dogs with all the trimmings and soft drinks, will be served from 11 a.m. until 1 p.m. to the first 500 volunteers at Prairie Creek Park. After lunch, door prizes and t-shirts will be given away to our great volunteers.
Volunteers who have access to a boat are encouraged to bring it to transport their families and friends or to help with transportation of others volunteers who do not have boats. Participants who help transport other volunteers will receive a complimentary bag of giveaways.
If you want to clean a favorite area of Beaver Lake, call Park Ranger Alan Bland at 501-340-1705 before the cleanup, if possible and sign up for that lake area.
An annual Beaver Lake Cleanup tradition of looking for the most unusual piece of trash will continue this year. This tradition is a fun part of the event, as you never know what you might find on the shoreline.