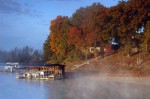 Now in its fifth year, our annual "Best Towns for Sportsmen" feature is an OL institution. Readers love to argue the merits of their burgs based on our rankings; local newspapers crow about the inclusion of their town; and realtors call to ask for extra copies of the issue.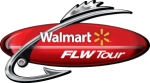 The Walmart FLW Tour on Beaver Lake presented by Straight Talk will visit Rogers, Ark., April 26-29 for the third major of its 17th season. Hosted by the Rogers Convention & Visitors Bureau, the tournament will feature a full field of the world's best bass pros and co-anglers casting for top awards up to $125,000 cash in the Pro Division and up to $25,000 cash in the Co-angler Division.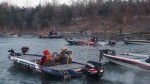 ROGERS, Ark. – Walmart, FLW and the Children's Miracle Network have partnered together to host the 2012 Will Fish for Kids Charity Bass Tournament in an effort to raise money for the Arkansas Children's Hospital. FLW Tour pros will take corporate teams fishing on Beaver Lake in a one-day tournament where 100 percent of the proceeds will be donated to the hospital.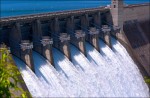 (Rogers, AR) — The Army Corps of Engineers increased releases today from Beaver Dam as part of the ongoing effort to evacuate water captured in the flood pools of the White River lakes during heavy March rains.  A total of about 8,000 cubic feet per second will be released through the two turbines at full power generation.

Park Rangers are warning Beaver lake campers about the possibility of rising water and potential flooding during the next week.  Last April, during a episode of heavy rain the lake rose more than 15 ft in three days.  That capped off an April that saw more than 14 inches of rain, this week alone some are saying more than 10 inches could fall on the lake.
For Spring-break campers with campsites near the water, this could mean trouble.  In fact, officials are recommending campers staying in the Hickory Creek campground to move to Pine Creek.
Corps officials say that there are no plans to open floodgates, but they will be watching the water level throughout the week and plan accordingly.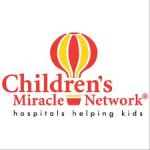 The NW Arkansas Charity Bass Fishing Tournament to benefit Children's Miracle Network (CMN) will take place April 12th and 13th 2012 on Beaver Lake near Rogers, Arkansas.
Sam's Club comes together with other businesses and individuals as sponsors to make this a spectacular event in northwestern Arkansas.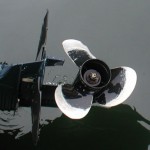 It is amazing what a little ding on a prop can do to a boat's performance. Bigger dings are bigger problems. Gosh, those props turn so fast its pretty hard not mess up all of the blades when something gets in the way. Thankfully in this day of the Internet, when such a calamity happens all you have to do is get on the web and you'll find good, easy-to-follow advice about how to fix nearly anything, including your dinged aluminum prop. Read the rest of this entry »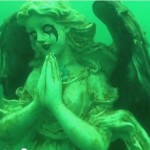 In case you didn't know, there is a whole other world under the waves of Beaver Lake. Beaver Lake is a great diving lake, especially the further downstream you go (North towards the Dam).  I came across this video and thought I would share.  I've seen much better visibility in the lake, especially where this is located- on the bluffs near the Dam.  Read the rest of this entry »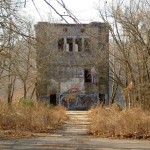 Preservationists have more time to push for preservation of one of the last remaining structures in a once-thriving resort town now partially submerged in a western Arkansas lake. Read the rest of this entry »