4th of July Fireworks Displays on the lake
Enjoy these great displays from the lake- just be sure you are prepared for a night drive back!
Don't miss your opportunity to experience the best surf and wakeboard tournament on Beaver Lake. Get your reservations and tickets in advance to ensure that you will have the best seat alongside beautiful Prairie Creek Ski Cove. Registration forms will be updated soon, or you can pre-register in advance at Arrowhead Boat Sales in the Prairie Creek area of Beaver Lake.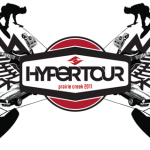 The 2011 Prairie Creek HyperTour goes off this weekend! Bands, Big Wakes, and Boards are in the mix… and don't forget about $6,000 in Prize Money!!! Byerly Boards Pro Team Rider, Phil Aslinger, will accompany Hyperlite's Matt Sims, Taylor Renfroe, and Jeremy Baker at the largest wakeboard contest in Arkansas! Don't miss out on this weekend full of fun.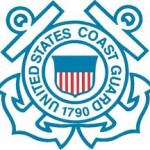 United States Coast Guard Required Items on All Vessels
Be sure to check out the following before you head out on the lake. Read the rest of this entry »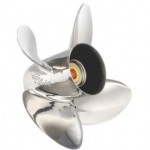 The more we research some subjects the more we discover that some of the assumptions we have operated on for years are not correct. There is probably no field in the boating world that is more a of a black art, or where there is more mis-information than in re-propping. But getting the right prop is not really a matter of Voodoo. It's more of a matter of finding out there is a prop problem (or a remedy) in the first place, then a matter of finding an expert you can trust who can recommend what you need. We hit the important basics and examine some alternatives in this short report on prop basics Read the rest of this entry »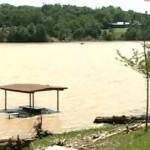 Beaver Lake is seeing fewer swimmers than normal for two main reasons.
Alan Bland of the U.S. Army of Engineers, said Sunday the traffic on the lake was light because people are afraid of the brown water. Read the rest of this entry »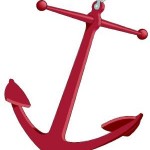 At some point in your boating career you will probably want to anchor. You may want to stop and fish, swim, have lunch or stay overnight. A second reason to drop anchor may be to control the boat if bad weather is blowing you ashore or if your engine has quit and the wind and current are pushing you into shallow water or other boats. Read the rest of this entry »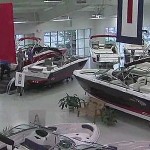 2010 was the year that pricing switched gears over the months, at different times for different brands and dealers, as non-current inventory was sold off. As the year progressed deep discounts, rebates and other cash incentive devices slowly dried up. Read the rest of this entry »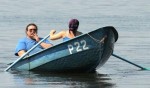 Last week the USCG announced that new passenger capacity rules would be going into effect in December, 2011. The Coast Guard has kept a wary eye on the growing obesity problem in the U.S. and will be raising the average weight calculation from 140 lbs (62.5 kgs.) to 185 lbs. (83.9 kgs.) — or an increase of 32% for all passenger vessels. That means that many of these boats will be reducing the number of passengers they can take. But does this ruling affect recreational boats? Read the rest of this entry »